Wooden milepost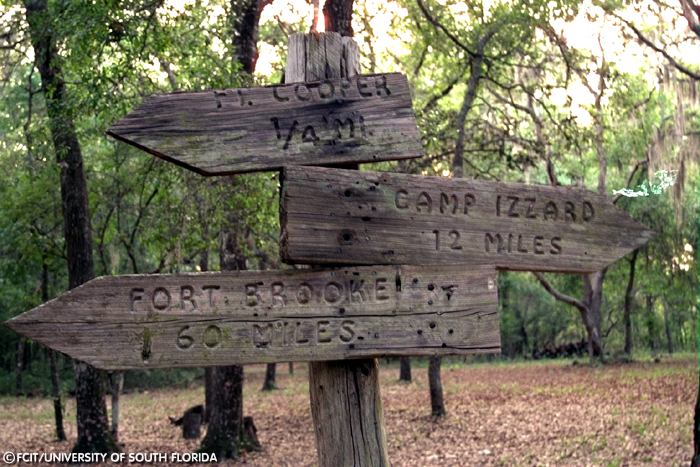 A wooden milepost marks the directions to Ft. Cooper (1/4 mile), Camp Izzard (12 miles), and Ft. Brooke (60 miles). Ft. Cooper was named for Major Mark Anthony Cooper, who was ordered to protect wounded soldiers after the Second Seminole War. After the fort was built in 1836, he waited there for assistance from other troops.
Exploring Florida: Social Studies Resources for Students and Teachers
Produced by the Florida Center for Instructional Technology,
College of Education, University of South Florida © 2002.